Tunebooks
North Country Vol. 1
A collection of 34 tunes written while still living in the UK. Much of the influence is from the Scottish fiddle tradition, in which I was predominantly playing at that time.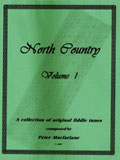 North Country Vol. 2
A collection of 43 more tunes, composed mostly after emigration to the USA. Contra dancing, for which I play more than Scottish now, exerts it's influence in my style, but the Scottish roots show through.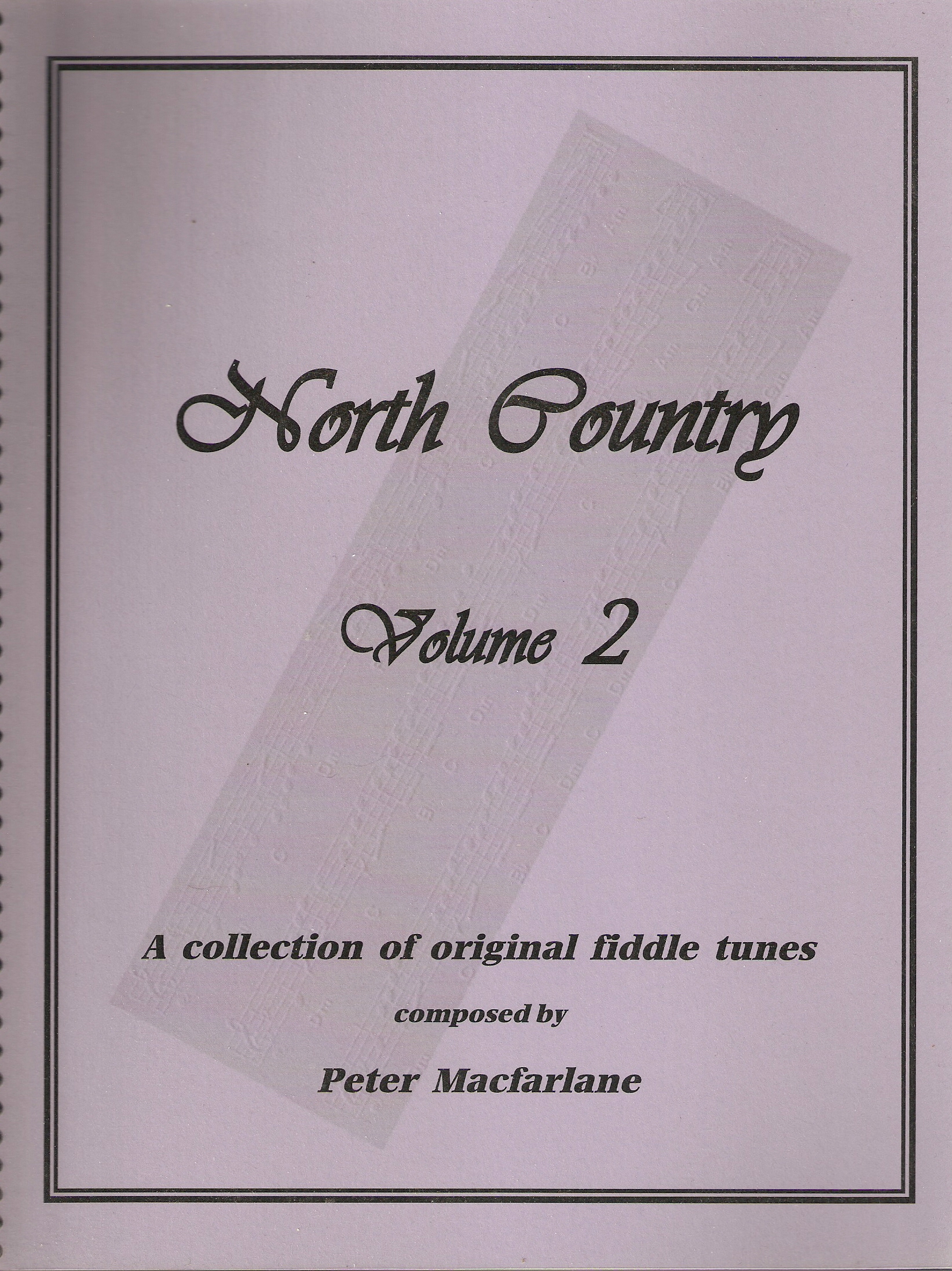 ---
Online & mail order
The items on this page can be ordered either online or by traditional mail.
Prices are as follows:

Home Fires: $18
Peter Macfarlane & Lilian Linden: $13
North Country Vol. 1: $18
North Country Vol. 2: $18


Prices include $3 per item for shipping within the USA. For orders outside the USA, please contact me for shipping prices.

To order and pay online through PayPal:
Please use the "Add to Cart" button for each required item.
Check your order in the new window opened by PayPal.
Pay EITHER using your PayPal account
OR by credit/debit card through PayPal
(no PayPal account needed).

If you prefer old-school mail order, please send a check (payable to Peter Macfarlane) with a list of desired items to:

1379 Mountain Rd
Vergennes
VT 05491
---

Peter Macfarlane (fiddle) & Lilian Linden (piano)

I played for Scottish dances and ceilidhs for nearly six years with Lilian before emigrating from the UK to live in Vermont. Before our partnership came to a close, we recorded for posterity several of our own compositions, largely arranged for Scottish country dancing, but with a few listening tracks thrown in for good measure.





---

"Your CD with Lilian is great. The energy and drive comes through and makes me want to dance." [SM, Concord, NH]
"This CD is a testimony to his mastery of that idiom and the integrity of the Scottish musical tradition ..." [GS, Philadelphia, PA]
"... fine quality Scottish dance music, executed to the highest standards of traditional musicality." [GS, Philadelphia, PA]


---

Click on the player beside a clip to hear a brief MP3 file.
If your browser does not support the audio player,
click on a clip to play it in a new window.

1. Reels
2. Jigs
3. Strathspeys
4. Marches
5. Strathspeys
6. Reels
7. Slow Air & Waltz
8. Reels
9. Jigs
10. Strathspeys
11. Polka
12. Waltzes
13. Jigs
14. Reels
15. Slow Air